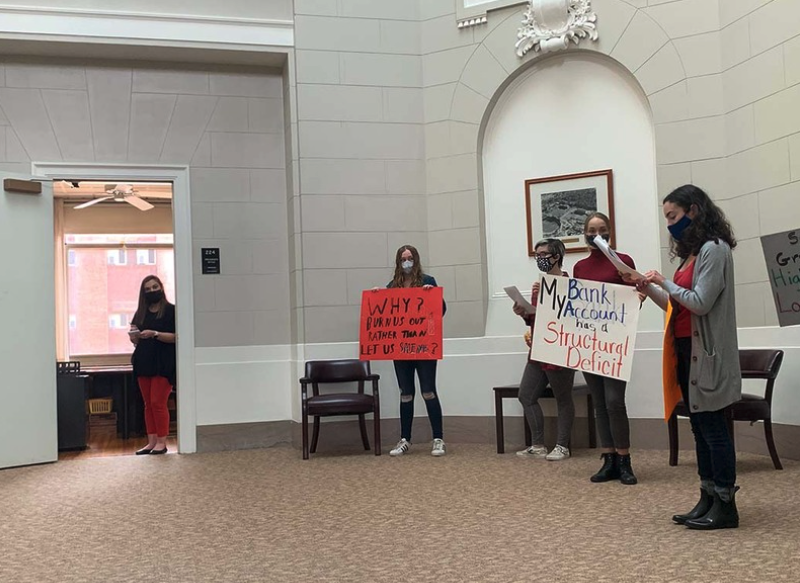 A month after protesting outside their school and presenting a petition to the college's president and vice president, graduate student workers at SUNY-ESF are still improving their working conditions.
The protest mainly revolved around stipend amounts for graduate workers, which they said was insufficient for the cost of living in Syracuse. One of the issues was the fact that student fees offset the stipend graduate student workers currently receive.
The average stipend for master's-level students at ESF is about $14,000 per academic year, according to their graduate school website, while doctoral students receive about $16,000.